Persecution Of Christians
Reaches Extreme Levels!
October 21, 2015


The persecution of Christians has intensified in at least four countries worldwide, increasing the number of nations where believers endure harsh suffering from six to 10 in just two years, according to the Christian persecution watchdog organization Aid to the Church in Need U.K.



The organization has released a report titled "Persecuted and Forgotten? A report on Christians oppressed for their Faith 2013-2015″ that reveals the rapid growth of Christian persecution in nations such as China, Iran, Pakistan, Nigeria and Saudi Arabia within the last two years.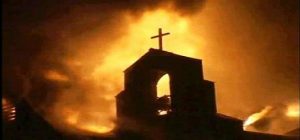 * "Over [the] last 48 months the situation [for Christians] has become worse in countries including, China and Indonesia, Iraq, Nigeria, North Korea, Pakistan, Sudan and Syria. These are countries that show a massive deterioration of the position for Christians and indeed other minorities," said Pontifex, who discussed the document with Vatican radio last week.

* "In fact, the number of countries which seem to be extreme in terms of persecution of Christians rose from six to 10 within this time frame of the last two years.

* "What this report seeks to set out is the extent to which Christians have been forced from their homelands as a result of what we are describing as religiously motivated ethnic cleansing of Christians," he added.

Pontifex further explained that he's concerned Christianity could be completely eradicated from countries such as Iraq, where the population of believers has dropped to around 200,000 from over 1 million in 2002.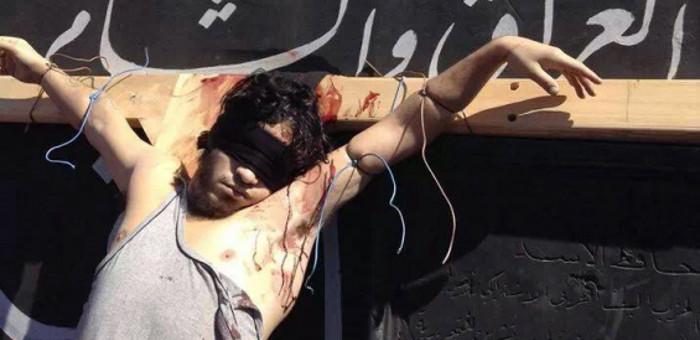 * "I use that word eradication advisedly because Christians have [by] no means sought to leave Iraq out of wish to do so. They feel they've been driven out by the attacks in Mosul and the Nineveh plains where Christians have been driven out by IS who've given them a 'choice,' — either convert or die," he emphasized.

Pontifex said the driving away of Christians in Iraq and even Nigeria by radical groups could limit the reach of the faith and the persecution might lead to a day in which people will no longer be able to say that Christianity is a global religion.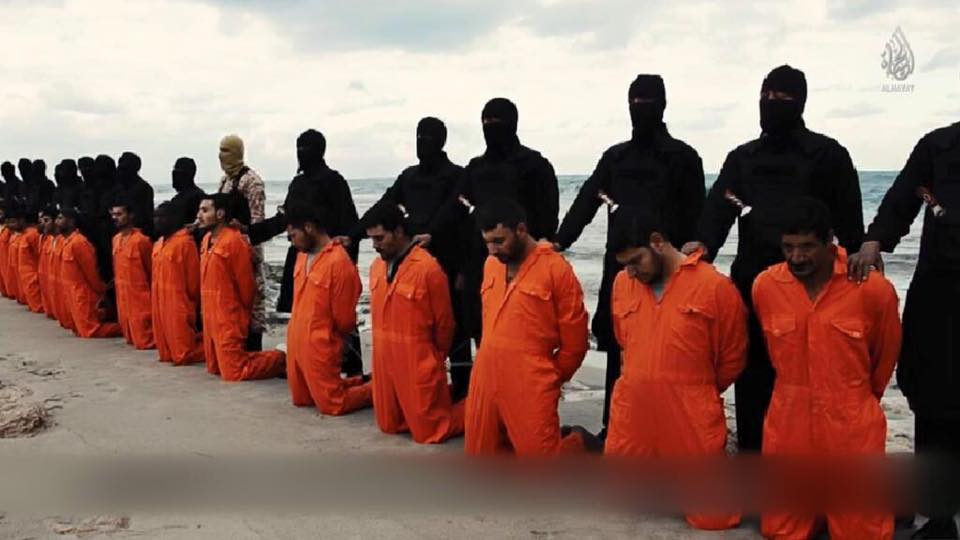 Christians have been tormented by Boko Haram in Nigeria, but radical Islam is not the only culprit for the growth of Christian persecution throughout the world.

The Chinese government has also restricted Christians from worshiping freely, according to the report.

The persecution of Christians in Syria, Pakistan and Sudan has also worsened in the last two years, according to the report.

Similarly, India has seen an increase in Christian persecution since 2013, as Hindu extremist groups have sprung up with an agenda to push them to the lower tier of society.


Related Links:
* World Watch List, Where Christian Persecution Is Worst
* Christian persecution spikes in Pakistan
* Christian churches in Indonesia to be closed over Muslim groups' pressure
* Persecuted on All Sides: Christians in the Modern World
* Anti-Christian Hatred Sweeps The Entire World
* Nepali Constitution Could Render Christianity Illegal
* Report: Global Christian Persecution 'Unprecedented' in 2015
* 2016 World Watch List Drawn from World Headlines
* Islamic terror sends Christian persecution soaring
* Christians in Indonesia Suffering Persecution from Muslims
* Persecution Of Christians Continues At Alarming Rate Worldwide
* Christians Facing Violent Persecution in Buddhist Sri Lanka
* Eritrean Christian Refugees Describe Horror of Persecution
* Shock MAP of most DANGEROUS places in world to be a Christian
* Over 100 pastors jailed in Vietnam
* Media Silent As Persecution Of Christians Escalates
* No More Religious Freedom: The Crisis Threatening Cuba's Christians
* Muslim persecution of Christians called 'systematic'
* Christians Crucified, Burned, Steamrolled in Onslaught of Brutal Persecution
* Christian Persecution on the Rise in Uzbekistan
* 800+ Christians Killed, 800+ Injured, 100+ Churches Destroyed
* Christian Persecution Hits All-Time High Worldwide: Report